Basketball Program for Special Children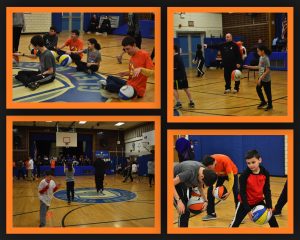 We heard from so many parents how much their child loved participating each week in this program.
Not only did they learn skills of the game, but they also loved working with our high school volunteers as well as Coach Mike.
Can't wait to see the kids on the court again this winter!
Foundation provides IPADS to disabled community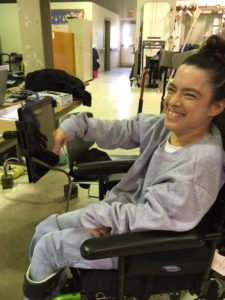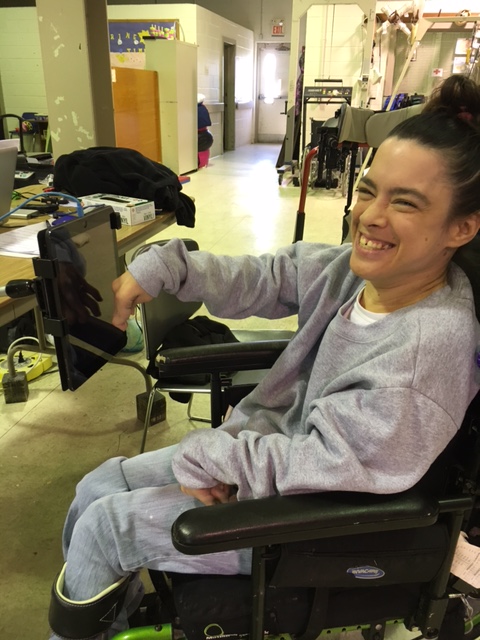 The Foundation is proud to have granted Elwyn New Jersey's ADAPT program with 8 Ipads. The ADAPT program participants, many of whom have limited mobility, are using the devices' touch screen to complete tasks they are unable to perform independently.
In addition, the IPADs technology is being used for communication, therapy and education. We are so happy to partner with Elwyn – a great organization and so happy to give the people they serve tools to help them communicate and make their day-to-day lives a bit easier.
Prologuo2go for Eli!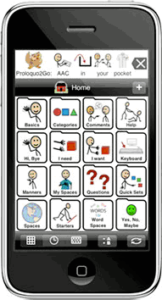 The Foundation provided Eli with the Prologuo2go program, a communication program.
We are thrilled to be giving him a voice by providing him with the Prologuo2go – a great communication tool for people who can't speak.
Enjoy, Eli!
A Wheelchair for Vinnie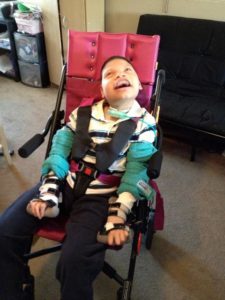 Vinnie is a sweet boy with significant disabilities. Due to medical issues, Vinnie is no longer able to attend school. He lives in a second floor walkup apartment with his mom.
Although his mom was able to carry Vinnie up and down the stairs, she wasn't able to carry the wheelchair. Because of this, Vinnie was no longer able to get out of his apartment.
The Foundation heard about Vinnie from one of his nurses. The specialized stroller the Foundation provided to Vinnie is lightweight and provides the support Vinnie needs. We are so happy to hear that Vinnie can now get outside his apartment.
Healthy Cooking Classes
The Foundation is proud to sponsor an on-going series of healthy cooking classes for disabled adults.
Chef Joel Schenzeit, executive chef of Grange in Westwood and former owner of Joel's Malibu Kitchen in Ridgewood, teaches simple, healthy meal preparation in a fun and festive environment.
We love being able to sponsor Chef Joel and watching him in action.
Medical Equipment Grants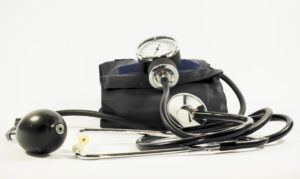 The Foundation provided a grant to Shuhd, an 11 year old girl, for the purchase of a portable suction machine.
So glad we could help Shuhd by giving her this machine to allow her to leave her home safely.
Jaden, an 8 year old boy, received a grant from the Foundation for the purchase of a portable pulse oximeter machine. We are always happy to do all we can to help.
Ballet Program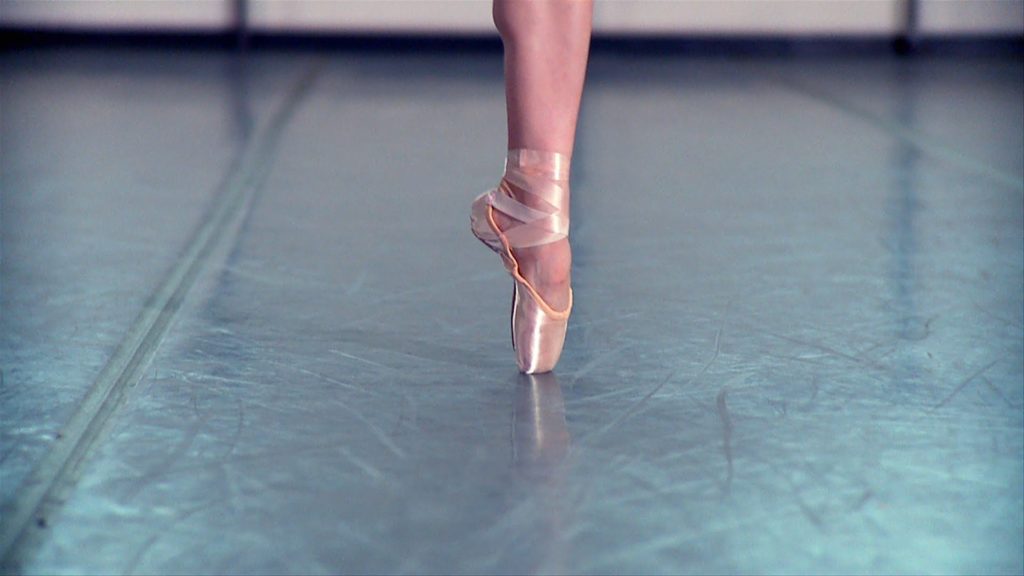 The Foundation helped support a ballet program at a Bergen County school for students with multiple disabilities.
It's so wonderful to see the joy on the children's faces as they perform!
Foundation awards Scholarship to high school students
The Foundation established a scholarship at the Glen Rock High School in 2012. Each June, the Foundation proudly awards a scholarship to a Glen Rock High School senior who demonstrates a strong desire to pursue college studies that will lead to a career helping the disabled.