Please consider making a donation. PayPal securely processes online donations for the Julia Anne Kirsch Foundation with just a few clicks. (You do not need to join PayPal to make a donation — simply look for the line that says, "Use your credit card" to make a donation).
Making a donation in memory or honor of someone? You can let us know by clicking the "add special instructions to seller" link on the review your donation page. Be sure to provide information regarding where to send a notification.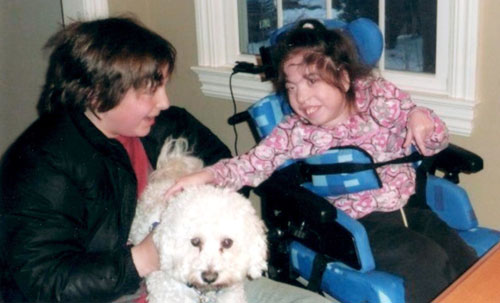 Or you can also send a check to:
Julia Anne Kirsch Foundation
P.O. Box 603
Glen Rock, New Jersey 07452
Our goal is to raise funds to support people and organizations, but raising awareness is also important. If you cannot contribute today, please consider helping us raise awareness. Please share our Facebook page or any page on this website, via your own social network.
Help and support can come from unexpected places, and the more people willing to volunteer and share – the more we can do to help those with special needs reach their full potential.