Connecting the New York and New Jersey disabled community
The Foundation organized the Financial Services Alliance for the Disabled, a coalition of financial services professionals and others interested in exploring ways to connect with the New York and New Jersey disabled community through firms' diversity and inclusion efforts.  The goal of the Alliance is to provide an avenue for financial services firms to collectively tackle these important issues through employment opportunities, marketing and related activities, and community outreach efforts.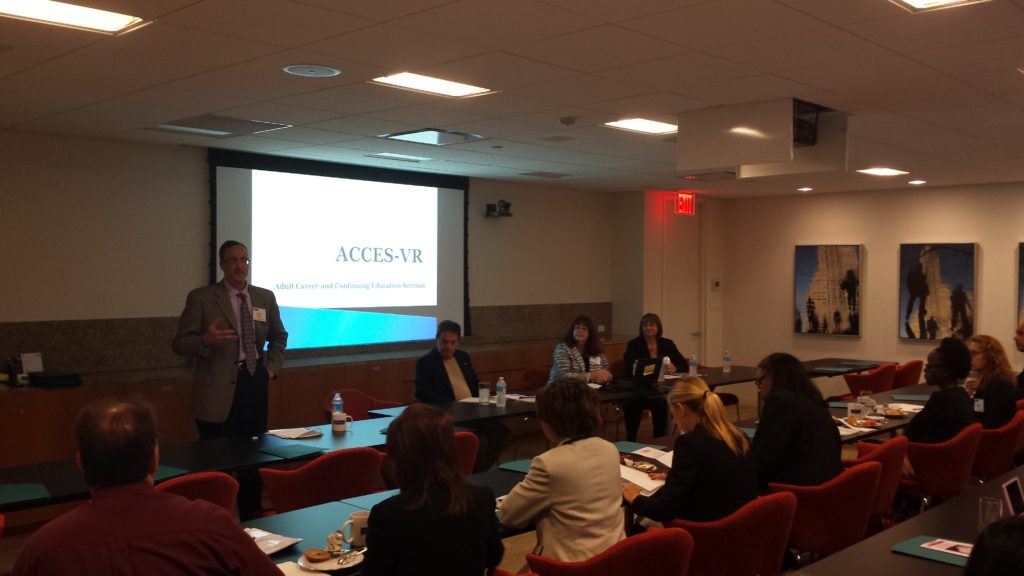 We were proud to sponsor the inaugural Financial Services Alliance for the Disabled Symposium. The Symposium, which was attended by many Wall Street firms as well as various spokepersons from the disabled community, focused on the successes and challenges financial services face in expanding their diversity and inclusion efforts to the disabled community.
A second symposium held in 2015, that the Financial Services for the Disabled cosponsored with the New York City ACC All Abilities Resource Group, delved into the benefits to corporations of having a diverse workplace that includes the disabled.
Plans are underway for another symposium to be held in November 2016. In addition, the Foundation is planning other activities to raise awareness of these issues as well as engaging in active outreach.