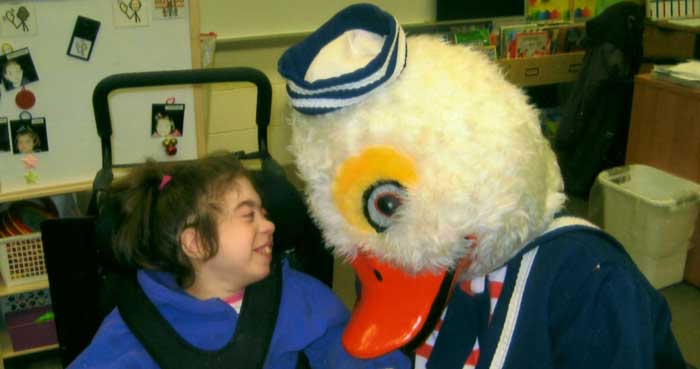 Julia was a beautiful and precious girl who brought so much joy to her family and everyone who she touched. Julia was born in October 2000 with beautiful thick hair, big hazel eyes and severe medical complications. Though born with multiple disabilities, Julia led a life full of joy and love. When serious medical issues got in the way, she fought through.
During Julia's early years, she experienced numerous hospitalizations and surgeries. Then, at age 4, Julia was diagnosed with kidney cancer. Julia bravely made her way through surgery, chemotherapy and back to her joyous, giggly self.
Julia didn't walk, talk and had to be fed through a feeding tube – but she led a full life. Julia went to summer camps, amusement parks, horseback riding, movies and bowling. She loved riding her special bike around the neighborhood, going to malls and taking car rides.
Julia was a ballerina, an artist, and a music lover. More than anything else Julia was a "people person." She drew people in and lit up a room with her unbelievable smile. Her happiest times were when she was with her family and friends, especially her two loving sisters.
Julia passed away suddenly and unexpectedly at age 11 in November 2011. She is greatly missed by all who knew and loved her.
The Julia Kirsch Foundation celebrates her life and spreads her joy.