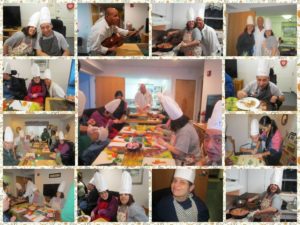 The Foundation is proud to sponsor an on-going series of healthy cooking classes for disabled adults.
Chef Joel Schenzeit, executive chef of Grange in Westwood and former owner of Joel's Malibu Kitchen in Ridgewood, teaches simple, healthy meal preparation in a fun and festive environment.
We love being able to sponsor Chef Joel and watching him in action.